Closing event
6 September 2023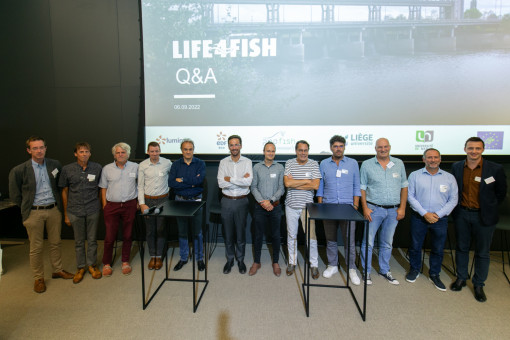 Wednesday was a day of sharing the results of the Life project.
A special thank you to our parteners UNamur, ULiège, Profish technologies, EDF R&D for these 7 years of project supported by the European Commission.
The Life4Fish project has been dedicated to our mission to restore ecological continuity in the Meuse river while guaranteeing the renewable productivity of hydroelectric power plants.
A perfect day of exchange thanks to our speakers Pierre Theunissen, Eric De Oliveira, Olivier Machiels, Sébastien Erpicum, Damien Sonny, Johan Coeck, Eric Feunteun, Cesare Puzzi, Maarten Bruijs, Jochem Hop, Tim Vriese and Erwin Winter.